« Help the UBC Hempology 101 Club! | Main | Court urged to snuff out medical pot access rules »
By admin | January 13, 2012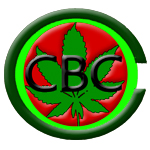 Jan 9, 2012
Victoria, B.C.: In a profound case of nature versus science, the bakery trial of the Cannabis Buyers Clubs of Canada has 20 days of court time scheduled to begin Mon Jan 16. This trial stems from a raid on a downtown apartment in Dec 2009 when Owen Smith was arrested and eventually charged with possession for the purpose of trafficking THC and possession of cannabis.
Expert witness for the defense, Dr. David Pate, will submit evidence that THC, not the plant material, is primarily responsible for many of the medical benefits of cannabis. He will prove that there is no scientific justification for cannabis resin or other active chemicals in cannabis to be illegal, especially edible and topical products like Owen was making, when the herb itself is legally available through the Marijuana Medical Access Regulations. Synthetic THC is sold at $8 per pill.
Members of the CBC of C will testify about how eating cannabis has dramatically improved their lives. The founder of the CBC of C, Ted Smith, is also expected to testify about the club's relationship with Health Canada, the City of Victoria and the Victoria Police Department.
Since the creation of the MMAR in 2001, Health Canada and the crown have consistently lost court cases against clubs and individuals supplying cannabis products to patients. The CBC of C was raided 4 times between Jan 2002 and Feb 2003 but was able to beat every charge in court.
If lawyer Kirk Tousaw cannot convince Justice Johnson to rule the MMAR violates the Charter of Rights and Freedoms, then Owen still has an opportunity to get an acquittal from a jury. The 10 day jury trial would be a repeat of the constitutional hearing, except for the expert witnesses. Juries have the option of throwing charges out of court if they determine the defendant had a medical necessity.
This month the club is celebrating 16 years of providing cannabis products to people with permanent, physical disabilities and diseases. Now with 3,700 members, the CBC of C is the oldest medical dispensary in the world and currently has 31 cannabis food and skin products.
We will be having a press conference at the Burdett St entrance at 9:30 am. The trial starts at 10 am.
More details are available in the pretrial summary:
For more information see hempology.ca or call 250-381-4220.
Topics: Articles | Comments Off
Comments are closed.